What is LED Light Therapy?
LED is a non invasive skin treatment that uses different light wave lengths to target certain areas of the skin to treat your skin condition. We use the latest technology which enables me to treat multiple skin conditions in the one session. This is a real game changer!
LED is used to target collagen production, smoothing out of fine lines and wrinkles, inflammation, swelling, rosacea, acne and pigmentation.
It can be used as a stand alone treatment with a collagen mask or incorporated into any of our existing skin treatments.
This treatment is perfect for anyone. It's completely pain free, super relaxing and promotes melatonin (sleep hormone) production. So you will have a beautiful sleep the night of your treatments.
PRICING:  
• Stand alone LED: $79
• Collagen infused LED: $99
• Add on to any skin treatment: $35
• Package of 6 LED: $450
HOW DOES LED LIGHT THERAPY WORK?
Our LED mask uses special light that is packed full of energy in the form of photons. When LED light is applied to the skin, these photons penetrate into the skin to create cellular energy into a form the body can use called ATP. Adenosine triphosphate (or in short ATP) is then used by the body to promote healthy cellular functions – such as repair and rejuvenation processes. When cells are activated it promotes skin fibroblasts to produce increased collagen and also helps to stimulate the skins natural ability to start to heal, repair and rejuvenate.
Different light wavelengths target the skin at different layers and this is how they are able to combat different skin concerns. Red light with the longest visible wavelength offers anti-ageing effects whilst Blue light is our shortest visible wavelength to target surface tissue to help eliminate p-acne bacteria and break the acne cycle.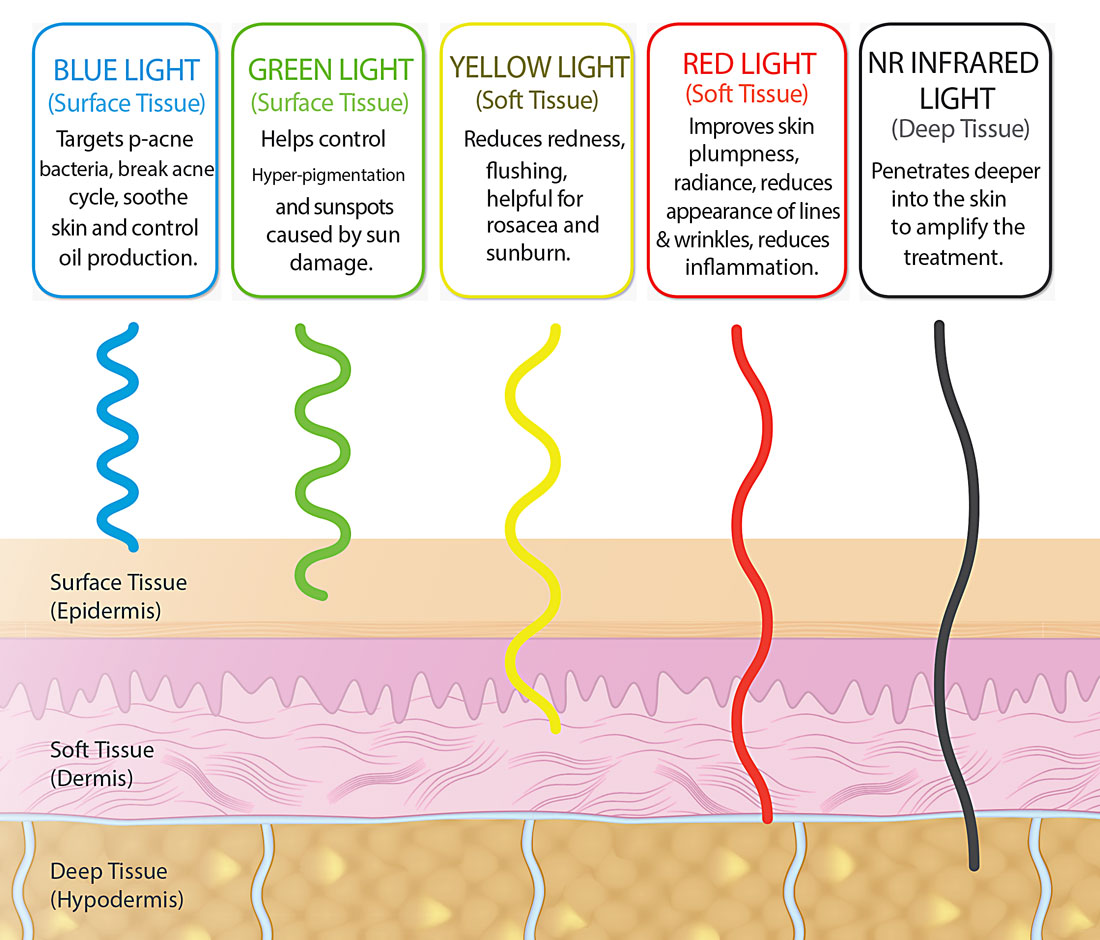 For All Your Beauty Needs!
Come and see us at Blackburn North's Home of Beauty!